Staffing Consultant / Payroll Administrator
Share This Posting:
Company:
HCR Personnel Solutions Inc.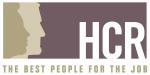 Contact Info:
In Person:
24 First Ave.
St. Thomas ON N5R 4M5
Phone: 519-637-3918
Fax: 519-637-1621
Online: www.hcr.ca
Posting Date:
Friday, August 9, 2019

to

Friday, August 30, 2019
Description:
Key Duties and Responsibilities:
In a team- based work environment where the emphasis is on excellent customer service:
•Complete preliminary screening and evaluation of potential candidates
•Interview prospective employees for suitability with client requirements.
•Documents details of interview and evaluates candidate's qualifications and suitability for employment.
•Facilitate pre-employment orientation sessions
•Handle incoming calls and inquiries to ensure prompt and complete customer service.
•Receive client job order requests and thoroughly analyses client requirements.
•Performs detailed searches for suitable candidates from files and data base.
•Provides necessary information to employee to ensure employee has all pertinent job information prior to start of assignment.
•Confirms job orders with clients; follows up with client to ensure continual customer satisfaction.
•Enters complete and accurate data into computer/ files
•Tracks employee work-related activities and status to ensure reliability; builds client and employee rapport using empathy; provides field employees with constructive feedback based on client information; resolves employee and client problems such as absenteeism, dissatisfied employees, employee failure to report for work and payroll queries.
•Input and processing of weekly payroll and invoices.

Requirements:
Skills and Knowledge:
Minimum Grade 12 or equivalent (post-secondary education preferred).
1-3 years' experience in a staffing other service organization.
Excellent organizational, problem-solving and analytical skills; excellent communication (oral and written) and interpersonal skills. Computer literacy.
Other:
Great multi-tasking skills
Excellent attention to detail
Advanced Excel knowledge
Excellent client orientation and customer service skills
Must be able to work well with little supervision
Independent thinker with proven initiative
Staffing or human resource experience is an asset
This job advertisement has been provided by an external employer. Fanshawe Career and Employment Services is not responsible for the accuracy, authenticity or reliability of the content.