Seasonal Route Manager- Local Routes, Home Every Night
Share This Posting: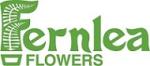 Rate of Pay:
Average range $18,000 to $24,000 total commission
Work Schedule:
60 hours per week, Saturdays and Holidays included, for 11 weeks
Posting Date:
Friday, March 8, 2019

to

Tuesday, April 30, 2019
Category:
Agricultural/Horticultural
Customer Service
Other
Agency:
Community Career & Employment Services - Fanshawe, Simcoe/Norfolk Regional Campus
Lisa Savoy (Job Developer)
The Employment Centre - 5 Queensway Drive East - Unit # 2 - Simcoe, ON N3Y 5K2
(519)428-1135 x 232 (office) or (519)709-1178 (cell)
NOTE: Please apply in accordance with the Contact Information in the posting
Requirements:
Fernlea Flowers Ltd., based out of the Delhi (Simcoe) and Smiths Falls (Ottawa) areas, is looking for Truck Drivers/Merchandisers who are directly responsible for the merchandising, maintenance, display, general housekeeping, and customer relations for his/her assigned retailer locations. Route Managers are also responsible for effective communication with garden center staff and head office.
Merchandisers must be able to drive a 26' straight truck to transport goods and materials. All trucks are late model units with automatic transmission and hydraulic lift gate. Candidates must be at least 21 years of age, possess a valid "D" Class Driver's License (no air brake endorsement required) and a relatively clean driver's abstract. Routes are available throughout different regions in Ontario.
Some of the duties are as follows:
Load and unload racks of plant material using a hydraulic lift gate
Ability to lift approximately 30 pounds and move a full rack of plants
Create displays and merchandise plant material on benches or racks
Maintenance of plant material, watering as needed
Inputting inventory at each store using an Android handheld device
Working with sales staff to ensure that the garden centers are well stocked with the appropriate quantities and varieties of plants
Proper plant rotation and discarding plant material
Must be self motivated and work independently in a fast-paced environment
Very organized and detail oriented
Must be available from the beginning of April until the end of June
Ability and willingness work 60 hours per week for the duration of the season, including weekends and holidays
Ability to work a flexible work schedule to meet the changing needs of the garden centers
Commission Sales with a Guaranteed Weekly Draw
Drivers average $18,000.00-$24,000.00 for 11 weeks of work
This job advertisement has been provided by an external employer. Fanshawe Career and Employment Services is not responsible for the accuracy, authenticity or reliability of the content.