Saw Operator
Share This Posting:
Company:
HCR Personnel Solutions Inc.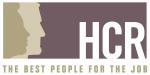 Rate of Pay:
$16-$19/hr + 4% Vacation Pay
Contact Info:
In Person:
24 First Ave.
St. Thomas ON N5R 4M5
Phone: 519-637-3918
Fax: 519-637-1621
Online: www.hcr.ca
Posting Date:
Wednesday, August 25, 2021

to

Saturday, September 25, 2021
Description:
HCR Personnel Solutions Inc. has been in the staffing industry for over 20 years. We pride ourselves on finding the best people for the job. Our clients offer a clean and safe environment with COVID-19 safety Precautions in place, weekly pay, accessible work locations with a variety of shifts to meet your specific needs.
We have a limited amount of roles available, apply today and a friendly, knowledgeable HCR Consultant will be in touch!
Position Summary:
Our client has immediate openings for Saw Operators in the Ingersoll area (just east of London, ON). The Saw Operator is responsible for moving items in, through, and out of the saw department in a safe and clean manner and for producing quality cut product in accordance with work order specification and properly caring for equipment.
Key Accountabilities:
Pull Jobs for Daily Production.
Load and unload parts in a safe and productive manner.
Properly tag, band, and package material for shipment.
Safely operate and adjust saws and equipment for full utilization.
Retrieve appropriate material to prepare for cutting.
Perform and Inspect parts.
Performs routine maintenance tasks.
Performs other related duties as assigned.
Health and Safety Responsibilities:
Utilize required PPE while in plant.
Work safe & ergonomically by following JH&S policies.
Report any unsafe acts, conditions, or accidents across the plant.
Inspect equipment and the workplace regularly.
Cooperate with others on matters relating to occupational safety and health.
The Ideal Candidate:
Excellent communication and interpersonal skills.
Mechanically inclined.
Strong critical thinking skills.
Reliable, hardworking, and dedicated.
Thrives in a fast-paced environment.
High attention to detail.
Detail oriented individual.
Requirements:
Completion of secondary school or equivalent.
English fluency (read, write, verbal).
Ability to take direction.
Ability to use various Mechanical Inspection Tools (e.g. Tape Measure, Calipers, Micrometers).
Significant use of memory;
Ability to find information and continuous learning.
Basic proficiency using in-house apps (Narratives, Scheduling, E2, etc.)
High level of manual dexterity, and hand-eye coordination;
Proficient at reading text, document text, and numeracy;
Ability to work as a team/independent.
Ability to work in a safe and orderly manner.
All interested candidates are invited to e-mail their resume to st-thomas@hcr.ca or apply online at www.hcr.ca
HCR St.Thomas
7-24 First Ave.
St. Thomas, ON
519-637-3918
st-thomas@hcr.ca
This job advertisement has been provided by an external employer. Fanshawe Career and Employment Services is not responsible for the accuracy, authenticity or reliability of the content.