Recruitment & Training Coordinator
Share This Posting:
Company:
HCR Personnel Solutions Inc.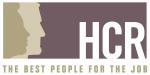 Rate of Pay:
Based on qualifications/experience
Contact Info:
In Person:
24 First Ave.
St. Thomas ON N5R 4M5
Phone: 519-637-3918
Fax: 519-637-1621
Online: www.hcr.ca
Posting Date:
Friday, January 31, 2020

to

Friday, February 21, 2020
Description:
HCR Personnel Solutions Inc., a leader in the Industrial Temporary Staffing industry, has an immediate opening for a Recruitment & Training Coordinator in the St. Thomas office. If you have excellent customer service skills, a sense of urgency and experience working in a fast-paced environment, then this may be the new opportunity that you are looking for. HCR offers a competitive compensation package including a competitive salary and benefits, and the opportunity to grow and develop with in the role.

Details:
Monday – Friday; 8:30am – 5pm
Salary dependent on experience and qualifications
Responsibilities:
Handle incoming calls and inquiries to ensure prompt and complete customer service.
Complete preliminary screening and evaluation of potential candidates.
Documents details of interview and evaluates candidate's qualifications and suitability for employment.
Facilitate pre-employment orientation sessions.
Enter complete and accurate data into computer/ files.
Network and source candidates through external job postings, online recruiting resources, employment centers, training schools, job fairs, and employee referrals.
Develop and execute a recruitment plan that will meet current staffing levels and develop a talent pool for future client needs.
Compile statistical information on effectiveness of recruiting efforts.
Stay informed of recruiting trends to contribute to the development of sourcing strategies
Participation and representation at networking events, job fairs and community events.
Work closely with the Branch Manager and Staffing Consultants to be aware of current and forecasted staffing needs.
Requirements:
Requirements:
Excellent communication skills and attention to detail.
Proven problem-solving skills, with an exceptional ability to multi-task.
Outstanding organizational and time management skills.
Previous work experience within manufacturing recruiting, ideally within the automotive industry, a strong asset.
Minimum three years' experience in a staffing environment preferred.
University degree or college diploma is preferred.
This job advertisement has been provided by an external employer. Fanshawe Career and Employment Services is not responsible for the accuracy, authenticity or reliability of the content.