Landscape Labourer
Share This Posting:
Company:
Different Seasons Landscaping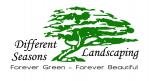 Work Schedule:
Monday - Friday, Occasional Saturdays (weather dependent)
Posting Date:
Wednesday, April 13, 2022

to

Thursday, June 30, 2022
Category:
Agricultural/Horticultural
Construction
Other
Student Employment
Description:
Landscape Labourer
Different Seasons Landscaping is looking to hire a qualified candidate to join our landscaping crew. This is a full-time seasonal position. A typical season runs from April 1st- Nov 30th however, the right applicant must be flexible with start and finish dates. We are looking to hire immediately.
Different Seasons Landscape operates 40+ hrs a week depending on the weather. If we have weather that requires us to cancel the day, we will occasionally work Saturday.
Different Seasons predominately installs gardens & natural hardscape. We operate manually and therefore rarely use machinery to move rocks, trees, soil etc.
The right applicant must be physically fit to keep up with the daily demands of the job. There is lots of heavy lifting and moving involved with this position. Must be able to lift 60+lbs on your own.
Daily duties include but are not limited to:
-pushing wheelbarrows
-raking & shoveling
-trimming & weeding
-planting trees & shrubs
-moving large rocks & stones
-removing sod & reinstalling sod
Wage is dependent on experience. Minimum start is $17/ hour
DSL is looking for someone who is hard working, has a good attitude and is a quick learner.
Salary: $17.00-$22.00 per hour
Requirements:
Job requirements include:
-G2 drivers license
-Must have own transportation to and from work (Shop is located 10 minutes west of Woodstock)
-Must be hard working & dependable
-General landscape experience preferred
-Clean drivers abstract preferred
-must be able to lift 60lbs + / keep up with the daily demands
This job advertisement has been provided by an external employer. Fanshawe Career and Employment Services is not responsible for the accuracy, authenticity or reliability of the content.