Industrial Painter
Share This Posting:
Company:
HCR Personnel Solutions Inc.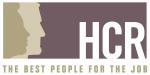 Contact Info:
In Person:
24 First Ave.
St. Thomas ON N5R 4M5
Phone: 519-637-3918
Fax: 519-637-1621
Online: www.hcr.ca
Posting Date:
Wednesday, August 25, 2021

to

Saturday, September 25, 2021
Description:
What's in it for me?
HCR Personnel Solutions Inc. has been in the staffing industry for over 20 years. We pride ourselves on finding the best people for the job. Our clients offer a clean and safe environment with COVID-19 safety Precautions in place, weekly pay, accessible work locations with a variety of shifts to meet your specific needs.
We have a limited amount of roles available, apply today and a friendly, knowledgeable HCR Consultant will be in touch!
Position Summary:
Our client has immediate openings for Industrial Painters in the Ingersoll area (just east of London, ON). A qualified Painter will be able to run and maintain all the equipment required to clean and prep assemblies for the painting process.
All three shifts available.
The Ideal Candidate:
Ability to use Mechanical Inspection Tools (Tape Measure, Calipers), Power Tools
Good Written and Oral communication, Problem solving, Decision making, Critical thinking, Job task planning and organizing, Significant use of memory;
Ability to find information and continuous learning.
High level of detail accuracy, manual dexterity, and hand-eye co-ordination;
Proficient with Technology, Reading text, Document use, Numeracy;
Ability to work as a team/independent;
Ability to work in a safe and orderly manner.
Ability to effectively communicate in both oral and written.
Requirements:
Previous manufacturing, general labour, or assembly experience an asset.
Work efficiently; meeting production targets.
Ability to lift up to 30lbs.
Good manual dexterity.
Excellent fine motor skills
Completion of secondary school or equivalent or 1-3 years in Industrial Painting.
All interested candidates are invited to e-mail their resume to st-thomas@hcr.ca or apply online at www.hcr.ca. 
HCR St.Thomas
7-24 First Ave.
St. Thomas, ON
519-637-3918
st-thomas@hcr.ca
This job advertisement has been provided by an external employer. Fanshawe Career and Employment Services is not responsible for the accuracy, authenticity or reliability of the content.