Head Cook
Share This Posting: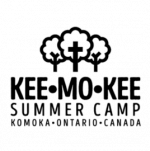 Work Schedule:
As required between 2:00 pm, Sundays and 2:00 PM, Fridays
Posting Date:
Tuesday, January 11, 2022

to

Friday, February 11, 2022
Description:
The Head Cook is responsible for developing and executing a food service program that is appealing, nutritious and meets the dietary needs of campers and team members.
• Provide nutritious meals that provide energy and enjoyment for community and camp programs and team members at Camp Kee-Mo-Kee.
• Ensure the safe and efficient operation of the camp kitchen, overseeing all aspects, including but not limited to menu planning, food ordering, cooking, cleaning, prep and serving.
• Provide program support through nutrition and healthy eating initiatives.
GUARANTEED weekly salary; housing available if needed Sunday - Friday; meals provided; participate in camp fun when not working!
Requirements:
Position Specific Skill Set, Requirements and Qualifications:
• Experience as a cook (familiar with cooking for children or camp environment preferred, but not necessary).
• Ability to work independently as well as working together well with others at camp.
• Knowledge and ability in preparing food for those with specific dietary restrictions (diabetes, food allergies, etc.).
• Able to work variable hours throughout the day to meet scheduled deliveries, develop menus and recipes and prepare scheduled meals.
• Understand and adhere to the Canada Food Guide.
• Knowledge of standards of food preparation and serving, and kitchen procedures.
• Must have current Safe Food Handling Certification.
• Training and experience ordering, meal planning and cooking for large groups.
• Ability to modify meals for special dietary needs.
• Knowledge of generally accepted well balanced nutrition guidelines.
• Excellent communication skills, organizational skills and attention to detail.
• WHMIS Certification.
Position Specific Physical Requirements:
• Ability to lift and carry reasonable size objects (50lbs).
• Ability to stand for long periods of time (1+hours).
• Work in a hot environment.
• Work with chemicals (e.g. cleaners).
• Work with noise (hear and listen).
• Sit, kneel, crouch.
• Wear PPE as required.
This job advertisement has been provided by an external employer. Fanshawe Career and Employment Services is not responsible for the accuracy, authenticity or reliability of the content.