Forklift Operator
Share This Posting:
Company:
HCR Personnel Solutions Inc.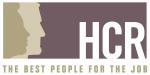 Rate of Pay:
$18.55-$19.55 + 4% Vacation Pay
Contact Info:
In Person:
24 First Ave.
St. Thomas ON N5R 4M5
Phone: 519-637-3918
Fax: 519-637-1621
Online: www.hcr.ca
Posting Date:
Monday, June 13, 2022

to

Monday, June 27, 2022
Description:
Pay Rate: $18.55-$19.55/hour + 4% vacation pay
Location: St. Thomas, ON
Want to start a new career as a forklift driver? HCR Personnel Services in St. Thomas is currently hiring skilled forklift operators to start ASAP!
HCR Personnel Solutions is one of the leading staffing companies within Southwestern Ontario. We provide jobs in the industrial sector working with large manufacturing organizations offering qualified candidates exciting job opportunities with world class companies.
Position Summary:
You will be responsible for various tasks working within an Automotive Manufacturer including but not limited to operating a forklift, inventory control, quality assurance, and general housekeeping duties.
The Ideal Candidate:
▪ Reliable, hardworking and dedicated
▪ Thrives in a fast-paced environment
▪ Focused and detail oriented
▪ Excellent communication and interpersonal skills

Requirements:
▪ Current or previous in-house or Ontario Forklift License/Certification
▪ Minimum 6 months of driving experience preferably in a manufacturing environment
▪ Clear criminal background history
▪ Ability to stand for 8 hrs and repetitive bending/twisting/lifting (up to 50lbs)
▪ Completion of Grade 12 or equivalent
Benefits of working with HCR:
▪ Start working quickly, weekly pay
▪ Consistent long-term assignments
▪ Opportunity to learn new skills and gain experience
▪ Participate in the HCR Referral Program to earn extra cash
Think you would be a good fit in this role?! Send us your Resume or Apply Online!
E-mail:
st-thomas@hcr.ca
Online:
www.hcr.ca
This job advertisement has been provided by an external employer. Fanshawe Career and Employment Services is not responsible for the accuracy, authenticity or reliability of the content.