Event Management Team Member
Share This Posting: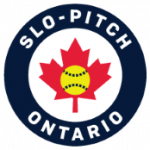 City / Location:
Slo-Pitch City, Dorchester, ON
Rate of Pay:
Expenses will be covered.
Contact Info:
Tom Buchan
(905) 646-7773
Posting Date:
Monday, March 16, 2020

to

Friday, May 1, 2020
Description:
WHO WE ARE:
Formed in 1982 and known as the official slo-pitch organization in Ontario, Slo-Pitch Ontario ("SPO") has one of the largest provincial memberships in Canada. Slo-Pitch softball is one of the fastest growing adult team sports in North America with over 2,500,000 Canadians playing this recreational grassroots game every season. Our mission, in part, is to institute, regulate, foster and improve the game of slo-pitch softball across the province and to protect and promote the mutual interest of our members.
WHAT WE DO:
Our volunteer-based, not for profit association has worked extensively over the years to develop many programs and services to assist players, coaches, league executives, umpires and convenors/directors with their local programs.
EVENT MANAGEMENT TEAM MEMBER
Reporting to the CEO and/or Directors, members of the event management team will be asked to assist in the successful operation of Slo-Pitch Ontario's major events including (but not limited to) their Super Series events, Ontario Championships and Elimination Championships. This is a volunteer position, however, expenses will be paid for as is consistent with our volunteer policies.
PRINCIPAL DUTIES/RESPONSIBILITIES:
Perform tasks related to registration, event set-up, event management, and game management
Provide sufficient on-site assistance to Slo-Pitch personnel during event operation
Support and promote Slo-Pitch Ontario Association, its Mission and Programs.
Ability to work weekends from May to August.
Requirements:
KNOWLEDGE, SKILLS & ABILITIES REQUIRED:
Helpful, polite, friendly and energetic
Ability to effectively interact with all levels of personnel within the organization
High level of initiative and common sense with strong organizational, problem-solving and analytical skills
Ability to exercise discretion, handle sensitive and confidential matters in an appropriate manner
Good written and verbal communication skills
Exceptional attention to detail
Ability to work independently and as part of a team
Ability to establish priorities, multi-task, prioritize time-sensitive issues and meet tight deadlines
Must be physically able to spend extensive time on their feet, and occasionally be required to lift objects up to 50lbs
Knowledge of the sport of slo-pitch a definite asset
This job advertisement has been provided by an external employer. Fanshawe Career and Employment Services is not responsible for the accuracy, authenticity or reliability of the content.