CNC Machinist
Share This Posting:
Company:
HCR Personnel Solutions Inc.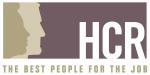 Rate of Pay:
$18-$26 + 4% Vacation Pay
Contact Info:
In Person:
24 First Ave.
St. Thomas ON N5R 4M5
Phone: 519-637-3918
Fax: 519-637-1621
Online: www.hcr.ca
Posting Date:
Tuesday, June 1, 2021

to

Wednesday, June 30, 2021
Description:
What's in it for me?
HCR Personnel Solutions Inc. has been in the staffing industry for over 20 years. We pride ourselves on finding the best people for the job. Here's why we're perfect for you:
Our Clients offer a clean and safe environment with Covid-19 Precautions in place.
We strive to maintain consistent work for all employees.
We pay weekly through direct deposit.
4% Vacation pay.
Multiple client locations in a variety of accessible markets.
Immediate work available with shifts that meet your needs.
Temporary assignments that often lead to permanent full-time opportunities.
Opportunity to gain new experience with world class companies.
Referral Incentives.
Virtual access to paystubs and tax documents.
Automotive Co-op placements are available in certain markets.
Friendly, professional, and knowledgeable staff who care.
And many more!
Position Summary:
Our client has immediate openings for entry level and experienced CNC Machinists in the Ingersoll area (just east of London, ON). CNC Machinists are responsible for tasks such as machining, deburring, and part inspections as directed by the department Lead Hand.
Day Shift: 7am - 4:30pm (Mon-Fri)
Afternoon Shift: 4:30 pm - 2:30 am (Mon-Thurs)
Night Shift: 8pm - 6:30am (Mon-Thurs)
*Wage dependant on experience.
The Ideal Candidate:
Reliable, hardworking, and dedicated.
Mechanically inclined.
Focused and detail oriented.
Excellent communication and interpersonal skills.
Requirements:
Previous experience operating CNC lathes, mills, other machining centres and hand tools.
Basic knowledge of tool holders, cutting tools, boring bars, fixtures, inserts, and other accessories.
Basic knowledge and application of precision measuring instruments.
Basic understanding of metrology.
Completion of a relevant trade school program an asset.
Completion of Grade 12 or equivalent.
Good manual dexterity.
Ability to lift up to 50lbs.
Ability to rotate between all three shifts as needed.
All interested candidates are invited to e-mail their resume to st-thomas@hcr.ca or apply online at www.hcr.ca.
HCR St.Thomas
7-24 First Ave.
St. Thomas, ON
519-637-3918
st-thomas@hcr.ca
This job advertisement has been provided by an external employer. Fanshawe Career and Employment Services is not responsible for the accuracy, authenticity or reliability of the content.