Administrative Assistant
Share This Posting: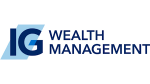 Posting Date:
Monday, November 4, 2019

to

Tuesday, December 31, 2019
Description:
MANDATE:
The Regional Director Assistant represents the Regional Director, and is accountable for performing the highest level of professional services and operational support to the Regional Director and team. The Regional Director Assistant anticipates and develops strategies to maintain and strengthen relationships that are vital to the mandate and the business of the Region Office.
ADMINISTRATIVE ASSISTANT ROLE:
Interacts and collaborates regularly, as a critical function, with Regional Director and Management team.
Management of Regional Director and Region Office calendars, and email. Coordinates and dispatches meeting invitations, books meeting rooms in support of a smooth and efficient meeting facilitation.
Develops and leverages relationships across line of businesses, with executives, management team, consultants to foster and support intra-group coordination while carrying out accountabilities.
Maintains organized electronic filing systems to ensure that business documentation and budgets are documented and readily available. Responsible for copying, scanning and faxing,
Screens telephone calls and responds to routine and moderate inquiries.
Composes, edits and manages Regional Director's material such as communications, correspondence, presentations, reports, and makes recommendations on content. Accountable for disseminating communications to facilitate timely and effective communications.
Assist in recruiting and onboarding activities.
Assist in planning and executing client events
Maintains confidential client and business related information, ensuring information is handled appropriately.
Requirements:
KNOWLEDGE AND SKILLS:
Requires 3-5 years of experience in an administrative/ professional support function in a fast paced environment.
Detail oriented, extremely well organized, and able to manage time and multi-task to accomplish a multitude of tasks, with conflicting priorities and timelines.
PC skills (MS Office: Excel, Word, PowerPoint, and Outlook).
Experience with Salesforce (preferred but not mandatory)
Excellent project management skills to coordinate and lead a variety of initiatives.
Exceptionally strong communication skills, both written and verbal.
This job advertisement has been provided by an external employer. Fanshawe Career and Employment Services is not responsible for the accuracy, authenticity or reliability of the content.